Get in touch to find out how
You can design your life to reach your optimal potential
Steve Stavs founded Made To Thrive when he saw more and more people were desperate to build a life of meaning and thriving. Over 16 years of specialist consultations it became evident that clients had little comfort of where to start or what actions to embark on when faced with the overwhelming plethora of information at their disposal. As Africa's Professional Biohacker, Lifestyle Designer and Business Performance Coach, Steve felt he could help research and reveal key biohacks to thriving. Between him and the team of Thrivists, they are committed to partnering with clients to walk a journey of designing an individual path to thriving, supporting followers who need knowledge, support and guidance.
Our Methodology
Sleep
Sleep is as essential to your health as proper nutrition and regular exercise. Made to Thrive explores the factors that may be keeping you awake and offers advice and tools to a better night's sleep.  Read More »
Environment
Made To Thrive is committed to educating our network about the potential effects your environment can have on your overall performance and wellness.  Read More »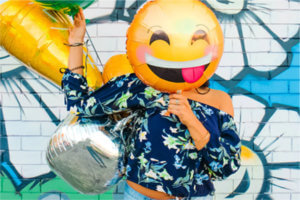 Self-Quantification
Self-quantification provides an audit into your personal health, fitness and mental markers, so that you can get an expert external view of key health data points.  Read More »
Free Nutritional Science eBook
Learn the 5 Core Principals to Optimise Your Health and Performance.
The eBook includes the Latest Nutritional Science Backed by Cutting Edge Research.
Click here to find the answers to being wealthy with your health.
Interested in walking a journey with us?
Sign up for our newsletter.
Follow our podcast and let us help you optimise your mind, body and soul. Hosted by Steve Stavs, SA's professional biohacker and performance coach.
One of the things that leaders have to think about is the development of the members of their team. It is an interesting challenge, and is a responsibility that comes with the role.
If we are going to manage perceptions we need to understand that people's perceptions are their reality. We seldom live in a world of facts. We live in a world of perceptions.
Fear can often get a bad wrap, but it exists for a reason. We explore fear setting and how you can use fear to your advantage.